Thanks to our Sponsors: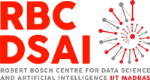 ACM India is glad to announce selection of students for the various Summer Schools 2018. (NOTE: Limited accommodation is available at the host institute and it will be provided to outstation students on priority. Students of local institutes are expected to make their own arrangement for stay and travel.)
Selected Students: Please see Registration and Payment information.
General Information:
These schools are targeted towards pre-final year undergraduate and Master's students. Under exceptional circumstances, students in other years (PhD and second years) may be considered. In particular, first year students are unlikely to be selected.
Registration: There is a common registration link provided and you can give your preference for school while you register. Students should consider Prerequisites (eligibility) for the course and then register. There is non-refundable Application fee of INR 236/- (includes GST) and this is to be paid before you go to Registration page. Payment link is provided at the end of this page. You are required to provide payment reference while you register.
Selection: ACM India will select the students based on the data provided and checking with the references. Please note that the list of selected students will be announced on April 24, 2018 on the website.
Selected students are required to pay school fees of INR 2360 (includes GST). Payment link will be provided to selected students.
Students are expected to carry their own laptop for the school. We will inform selected students about the configuration.
Students are expected to reach the venue on their own. ACM or host institute is not providing any travel support. However, host institute will provide free accommodation to outstation students and lunch to all students.
Fees for each school is INR 2360/-(includes GST). Instructions about payment process will be provided to selected students.
Important Dates:
Last Date for Registration: March 31, 2018
Announcement of Selection: April 24, 2018
Payment of Fees: Before May 3, 2018
Note: There are two fees: (a) for this registration, and (b) for the specific school to be paid by selected applicants only.
Registration Link:
https://docs.google.com/forms/d/e/1FAIpQLSdfMtwkSC92KhzCQ-BA-H69-JkaobwHBBv1GdWh4do8T9ulfg/viewform
Application money payment link:
https://www.eventavenue.com/attReglogin.do?eventId=EVT7336
Summer School on Fundamentals for Cryptology Research
Dates: June 4 to June 22, 2018
Venue: Indian Statistical Institute, Kolkata
Course Contents:
Basics of Combinatorics, Data Structures, Algorithms related to Cryptology
Symmetric Key: Stream Ciphers, Block Ciphers, Hash Functions
Public Key: DLP, RSA, ECC
Implementation Issues
Cryptanalysis
Partial Faculty List (more to be added):
Bimal Roy (ISI Kolkata)
Mridul Nandi (ISI Kolkata)
Subhamoy Maitra (ISI Kolkata)
Abhijit Das (IIT KGP)
Debdeep Mukhopadhyay (IIT KGP)
Debajyoti Bera (IIIT Delhi)
Santanu Sarkar (IIT Madras)
Prerequisites:
Strong Background in High School Level Mathematics
Good programming knowledge in C
A laptop loaded with Linux, C, SAGE, Latex
Course coordinator: Subhamoy Maitra
Summer School on Data Sciences
Dates: June 4 to June 16, 2018
Venue: Goa University, Goa
Course Contents:
Mathematical foundation, basic statistical analysis and data visualization: Matrix Algebra, Probability and random processes, inferential statistics, optimization for data science and data visualization;
Elements of machine learning: Supervised learning (methods: linear and logistic regression, K-NN, LDA, Tree based methods, SVMs, ANNs. Concepts: Bias-Variance tradeoff, regularization, dimensionality reduction), unsupervised learning (clustering and ARM); (iii) Advanced topics: Reinforcement Learning, Deep Learning, Topics in Big Data and Learning Theory.
Partial Faculty List (more to be added):
Sahely Bhadra - IIT Palakkad
Sourangshu Bhattachrya, IIT Kharagpur
Anirban Dasgupta, IIT Gandhinagar
Piyush Rai, IIT Kanpur
Mitesh Khapra, IIT Madras
Sridharakumar Narasimhan, IIT Madras
Arun Rajkumar, Conduent Labs, India
Harish Guruprasad, IIT Madras
Balaraman Ravindran, IIT Madras
Nandan Sudarsanam, IIT Madras
Prerequisites:
The course requires an understanding of algebra, calculus, and proficiency in programing.
Course coordinators:
Nandan Sudarsanam, IIT Madras
Harish Guruprasad, IIT Madras
Balaraman Ravindran, IIT Madras
Summer School on Information Security and Forensics (for Women)
Dates: June 11 to June 29, 2018
Venue: PES University, Bengaluru
Course Contents:
Cryptography & Number Theory, Mutual Trust Mechanisms, Software and Application Security, Network & Internet Security, Other Security Topics, Mathematical Models of Computer Security, Privacy, Digital Forensics Fundamentals, Turing Talk Series (on Security)
Partial Faculty List (more to be added):
Shweta Chawla, CyberSolutions, Pune
Arati Dixit, Independent Consultant, Pune
Nutan Limaye, IIT Bombay
Divya Gupta, Microsoft Research, Bengaluru
Arpita Patra, Indian Institute of Science, Bangalore
Prerequisites:
The course requires an understanding of discrete mathematics, algorithms, programming languages, operating systems and computer networks.
Course coordinator: Arati M. Dixit, Independent Consultant, Pune
Summer School on Graph Theory and Graph Algorithms
Dates: May 21 to June 8, 2018
Venue: PSG College of Technology, Coimbatore
Course Contents:
The objective of this summer school is to provide a platform for learning and discussing several foundational aspects of Structural Graph Theory, Graph Decompositions, Special Graph Classes, Elementary Graph Algorithms, Parameterized and Approximation Algorithms.
Partial Faculty List (more to be added):
Anitha R., PSG College of Technology, Coimbatore
Sunil Chandran, Indian Institute of Science, Bangalore
Krithika R., The Institute of Mathematical Sciences, Chennai
Narayanaswamy N. S., Indian Institute of Technology Madras, Chennai
Venkatesh Raman, The Institute of Mathematical Sciences, Chennai
Meghana Nasre, Indian Institute of Technology Madras, Chennai
Prerequisites:
The course requires an understanding of elementary discrete mathematics and probability, and basic proof techniques in mathematics (such as induction, the pigeon-hole principle, etc). Familiarity with a programming language like C/Python is desirable for the lab courses. A preliminary course on algorithms would be useful but not essential, subject to awareness of basic notions of asymptotic functions (such as big-O and Theta).
Course coordinators: Venkatesh Raman, Theoretical Computer Science, The Institute of Mathematical Sciences, Chennai
R.S. Lekshmi, PSG College of Technology, Coimbatore
Summer School on Programming Languages: Principles and Practice
Dates: June 4 to June 23, 2018
Venue: Pimpri-Chinchwad College of Engineering, Pune
Course Contents:
Programming languages are ubiquitous in computing and are the backbone of all the software magic we experience around us. They have been evolving since over fifty years, and will continue to evolve. A bewildering variety of languages have been developed, and some of them have achieved a wide acceptance especially in industry. Bachelor level education in India often focuses on key languages like C++ or Java or Python and some x86 assembly. Additional courses on paradigms and compilers add a few principles of the domain.
This 3-week school on programming languages will add conceptual, technological and engineering knowledge of this exciting sub domain of computer science. Roughly a week will be devoted to each of the three aspects above. Instead of focusing on specific languages, as is typically done in bachelor level education, this school will focus on general principles of language design (e.g. structuring data and control flow), technologies used in language development (e.g. finite state machines, push down machines etc.), and the engineering practice that evolves in language usage (e.g. ANSI 1989 and 1999 standards of, say, the C programming language).
The school proposes to bring out the foundations of programming languages, and demonstrate their use in practice to the extent that can be expected to be accessible to an undergraduate. A successful student of the school is required to implement a substantial part of a programming language as a part of the school, and hence leaves with two main take aways of the school: (a) an appreciation of the knowledge learned and its actual practice the basic bridge between formal computing and the practice of computing, and (b) a base of conceptual hooks to pursue higher studies.
Partial Faculty List (more to be added):
Uday Khedker, IIT Bombay
Amitabha Sanyal, IIT Bombay
Amey Karkare, IIT Kanpur
Abhijat Vichare, Persistent Computing Institute
Prerequisites:
The maximal benefit of this summer school may be derived by a student exposed to basic discrete mathematics, theoretical computer science, algorithms and basics of at least one programming language. A good ability with the C programming language is also desirable since most concepts will be illustrated using C. Students are required to develop their assignments on a standard GNU/Linux system with program development software for at least C (e.g. gcc). Other requirements will be announced before the school.
Course coordinator: Abhijat Vichare, Persistent Computing Institute