Vivek Kulkarni
Eminent Speaker
Short CV: Vivek Kulkarni is currently working as Senior Engineering Manager, Data Science and AI at HP Inc. He has a total experience of 26 years in academia and software industry. He has served as a subject chairman for multiple subjects for the Board of Computer Engineering, SPPU (University of Pune) in the past. He has written multiple books on "Theory of Computation"; these include the recent one of the same title with Oxford University Press that was published in April 2013. This book has been recommended by Pune University (and many others) as a reference book, in their newly revised 3rd year computer science syllabus. He has also worked in organizations such as Persistent Systems, BMC Software, Symantec Corporation, and Tech-Mahindra. He holds an international patent, "System and Method of Universal Programming Language Conversion", in his name as an inventor. He is also a member of Academic Council for Vishwakarma Institute of Information Technology (VIIT), Pune since May 2014. He is also a Board of Studies member for Pune University for the Information Technology stream and a Board of Studies member for MIT School of Engineering, a constituent of MIT Art, Design and Technology University, Pune. He served in the past as member secretary of Executive Council of Inter Institutional Inclusive Innovations Centre (i4C). He has contributed to Ministry of HRD and PMO initiatives Smart India Hackathon (SIH) and Singapore-India Hackathon for the past 4 years; he was involved from conceptualization to execution as executive committee secretary.
Title of Talk 1: Programmer's Perspective towards Theory of Computation Concepts
Synopsis: Understanding the basics of set theory, relations, propositional logic and connecting these concepts to programming. Understanding the concept of machine and deterministic automata; how these are interconnected. Understanding finite state machines, DFA, PDA and connecting these concepts to programming languages. Understanding Turing Machine concept, TM encoding and Universal TM concept. Understanding undecidable and unsolvable/semi-solvable problems including halting problem. Connecting semi-solvable problems and exception theory with examples. Understanding complexity of algorithms and P/NP/NP-complete/NP-hard problems. Brief about other models of computation apart from Turing Machine and their comparisons.
Title of Talk 2: Object-Oriented Compiler Construction
Synopsis: Overview of the basics of compilation theory with the five-phase compiler model. Parsing techniques and automated parser generation are covered. The details of various types of intermediate code forms, especially three-address codes are also touched. Code optimization/modification is conveyed with examples. The intent is to give some flavor of the tools like Lex/Yacc and ANTLR. Understanding of concepts about compiler as a meta-program and program-as-data is essential. Looking at the compiler design more from O-O perspective than the conventional one.
Title of Talk 3: Recent Trends and Technologies in COMPUTER and IT
Synopsis: Understanding data is driving all the technology trends over last few years and continue to do so in coming years. Understanding the process of data to insights. Understanding history and evolution of the technologies over the years. Understanding present and future of Big Data. Understanding 6 Vs of Big Data and turning Big Data into value. Recent trends in technologies, Big Data, IoT, machine learning, AI, digital twin and more with examples.
Title of Talk 4: Object-Oriented Software Construction
Synopsis: Introduction to O-O paradigm, dataflows to classes, objects and classes, design by contract, designing class interfaces, most important O-O design patterns.
Title of Talk 5: Programming Principles
Synopsis: Introduction to basic principles of programming, effective use of these principles while using control structures, looping constructs, subroutine definitions and variables/naming, understanding abstract data types and design by contract as the method of defect-free software construction.
Title of Talk 6: Hackathons: Continuous Innovation by Design
Synopsis: What are hackathons? How can hackathons be leveraged for digital disruption and continuous innovation at speed? Why are hackathons necessary to inculcate innovation? Flavors of hackathons. How hackathons help drive product innovation. Cooking a successful hackathon. What to take care before organizing an open hackathon? How is success of hackathons measured?
Title of Talk 7: The Essence of Agile Project Management
Synopsis: Challenges in Software Engineering, Agile Project Planning and Management, Agile Engineering. No one single agile strategy that is right for all situations. Agile Myths, Agile Best Practices. What is the reality and why it is really required?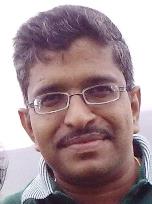 Vivek Kulkarni
Qualifications: B.E. Computer Science
Title: Senior Engineering Manager, Data Science & AI
Affiliation: HP
Contact Details: vivek_kulkarni@yahoo.com