ACM India Council
The ACM India Council was created by ACM to recognize and support Indian ACM members and activities.
About the ACM India Council
The ACM India Council is an effort of ACM, the world's largest educational and scientific computing society, aimed at increasing the level and visibility of ACM activities across India. The ACM India Council activities, involving both academia and industry in computing, include research, organization of high-quality computing conferences, advancing Computer Science education, and awards to recognize achievement.
2022 ACM India Council Election
On 4 May, all ACM Professional Members residing in India (in good standing as of 15 April 2022) were sent voting information via an email message from Election Services Corporation (ESC), a third party that is conducting the election. If you have not received an email and have an email address on file with ACM, please contact acmindiahelp@electionservicescorp.com. You are encouraged to participate in this election at https://www.acm.org/elections/india.
ACM India Council 2022 Elections
The ACM India Nominating Committee hereby submits the following slate of candidates for the May 2022 ACM India Council election. The names of the nominees for the Executive Council of ACM India are presented below in random order.
Sanjiva Prasad, IIT, Delhi
Sudip Misra, IIT Kharagpur
Kiran Deshpande, Independent Consultant / Advisor
Ranga Rajagopal, Acenet Technologies India P. Ltd.
Venkatesh Kamat, IIT Goa
Aswani Kumar Cherukuri, VIT Vellore
Ranjita Bhagwan, Microsoft Research India
Rijurekha Sen, IIT, Delhi
Yogesh Simmhan, IISc, Bangalore
Saket Saurabh, IMSC, Chennai
Shweta Agrawal, IIT, Madras
Sachin Lodha, Tata Consultancy Services
Prateek Jain, Google Research India
B. Ravindran, IIT, Madras
Indrajit Bhattacharya, Tata Consultancy Services
R Venkateswaran, Persistent
Periyasamy Sakthivel, Anna University College of Engineering Kancheepuram
ACM India Nominating Committee
Abhiram Ranade (Chair)
S Sadagopan
Gautam Shroff
Jayant Haritsa
ACM India Council President Jayant Haritsa is on the faculty of the Department of Computational and Data Sciences and the Department of Computer Science and Automation at the Indian Institute of Science, Bangalore. He received his undergraduate degree from IIT-Madras, and PhD from the University of Wisconsin-Madison. He is a Fellow of ACM and IEEE for his contributions to the design and implementation of database engines. He has been on the ACM India Council since 2018 and chaired the Steering Committee of the annual IRISS symposium. He is also on the Steering Committee of ACM India awards.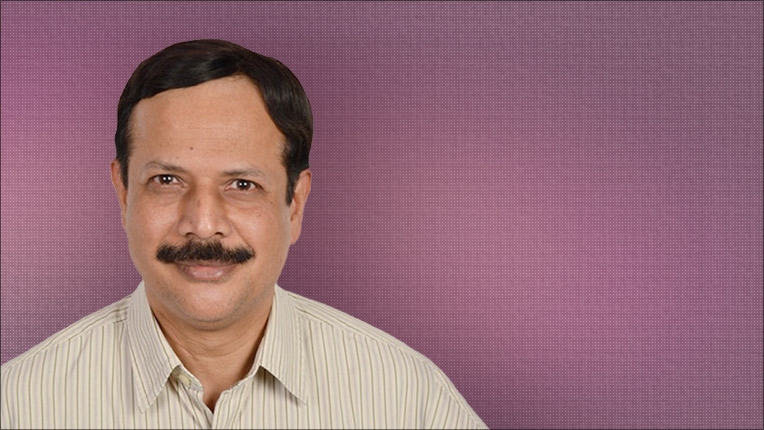 Heena Timani
ACM-W India Committee Chair Heena Timani was Chair and Founder/Vice-Chair of the ACM Ahmedabad Professional Chapter. She was a member of the ACM-W India Committee from 2017 to 2019 and has been reappointed as Chair for the term July 1, 2021 to June 30, 2023. She is Director of iAnanya Datalytix Pvt. Ltd. Her specialization is Bayesian inference and applications of Bayesian networks in business intelligence and analytics. She is actively involved in supporting and organizing computing events for women in India under ACM-W.